Our Logos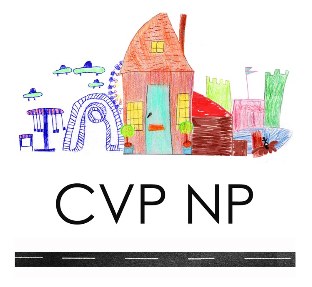 The first logo was designed by taking the winning pictures from the children's drawing competition that was held at the first public consultation day in July 2014, that kicked our Neighbourhood plan off. The drawings entered were all great and in the end it was too hard to choose just one so we didn't … we chose several! Thanks to Connie age 5, Harri age 8, George age 9 and Lottie age 9, we got a lovely logo and some nice pictures to include in the document at relevant sections for a bit of fun.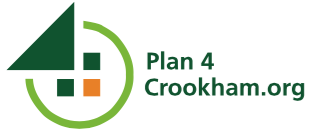 A second logo was designed because, whilst it is lovely to have some 'original young art' for our favourite logo, the Neighbourhood Plan is a very serious part of the plan for our community and we felt we also needed a symbol that represents the professionalism and complexity of the process.
This logo depicts some important aspects of our area and the plan.
The green triangle is the number 4 in 'plan4crookham' and there are C and V shapes for Crookham Village Parish
The squares show our smaller settlements on the edge of Fleet.- Netherhouse Moor, Zebon Copse, The Old Village
The ring represents our strong Parish identity and how The Old Village is surrounded by a green gap
The arrow points to carefully planned development.
The logo is an owl, wisely looking over our plan!