Housing Consultation
SURVEY NOW CLOSED
You will be aware that Hart District Council is currently re-running it's Housing Options Consultation for the residence of the district. It is REALLY important that as many people as possible respond, as this will form the basis of the strategy that will be adopted for the Hart Local Plan ... which in turn will decide how we get 'developed' for the next 15 years!!!

Every home in Hart has been sent the papers and the questionnaire from the Council. It is very complicated but the Fleet and Church Crookham Society have created a brilliant piece to present things in a way that is easier to understand. They are a non-political local group so are not caught up in the distrust that some people have with political parties and this is a useful link to provide for people who do not have the time to read the full consultation. Please take a look here: http://fccs.org.uk/hart-local-plan-consultation/

Crookham Village Parish Neighbourhood Plan Steering Group, in association with Face-It and the Parish Council, have also put a communication together around this topic - you can read it here.
To fill in the consultation online go to the Hart District Council website.
This is the way we suggest you should answer Questions 4 and 5, to give us the most control over future development.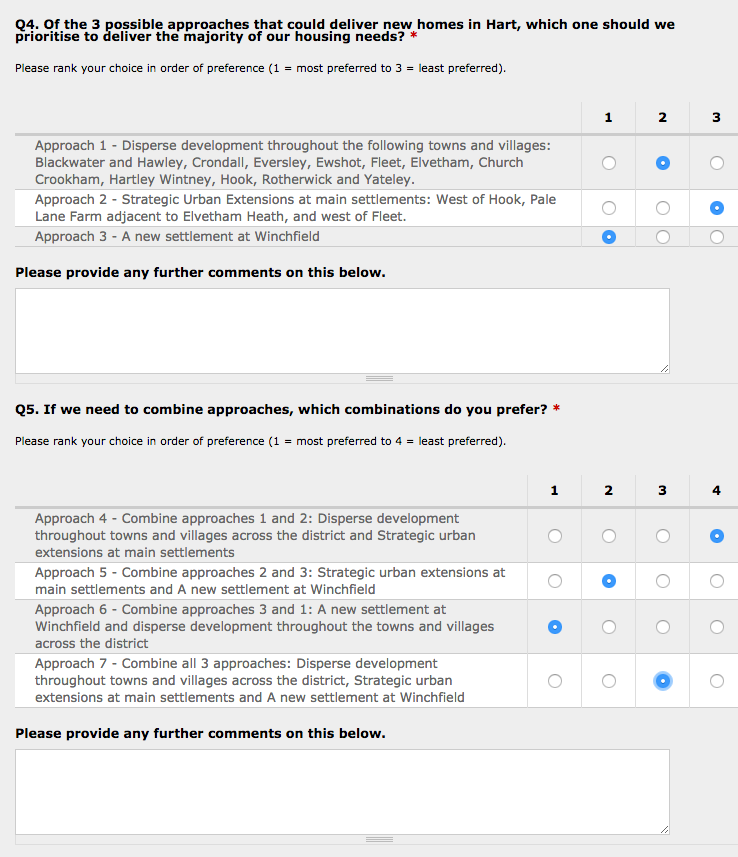 If you need help or have questions, please get in touch with the CVP NP Steering Group via the contact page on this webiste.
"

Your choices, Your plan

"